About Me
About Me…..
I don't have any children, my dogs are my life. I used to show almost every weekend around Sydney but rarely show now, preferring to spend most of my time at home or taking the dogues to the local lakes or parks, I don't like to travel all over the country for dog shows, I don't enjoy it and the dogs don't enjoy it either.

When I returned to New Zealand in 2005 to get married, we were disappointed that we couldn't have any of our dogues at the wedding. So as a surprise, I had an icing sculpture of a dogue, modelled on our own Chewie, made for the wedding cake.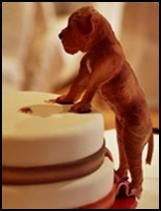 My aim is to produce healthy excellent specimens of the breed, but as I release very few breeding dogues, unless in co-ownership or to friends, I am devoted to finding wonderful homes for my good natured puppies mainly as family pets. And I support my puppies for life.
How me and my dogs live…..
I used to live on a beautiful property in the Blue Mountains on the edge of the National Park. Since selling, I am now in Sydney's outer west where I now limit the number of dogs I have, until I move again to a better property. I have plenty of room for them to run and play and they are still inside for extra attention.
I provide my dogs with the best care and attention possible, ensuring they are sound, healthy, socialised and happy. My dogues are hip & elbow scored, and cared for in a home environment to produce dogs for show and as family companions. For me there is no difference between family and pets. My dogues are my family, often spoilt with more love and affection than the humans in our lives!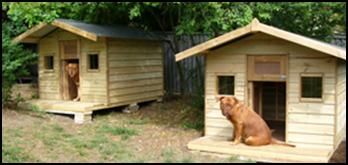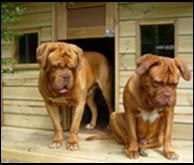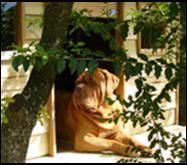 My history with dogs…..
I previously had Bullmastiffs under my prior partner's kennel prefix in New Zealand. I moved to Sydney in 2001. My Bullmastiffs have retired now and as they sadly passed on, so filled the voids with the love of the Dogue de Bordeaux. After losing my male Bullmastiff, Hooch, to bone cancer of the shoulder at the age of 7 years, Roxy became very lonely and would have lost her too for sure if not for Emily, our first Bordeaux. Roxy passed away in December 2005 at 13 years of age.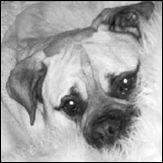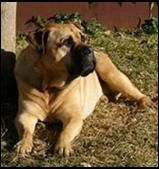 The present and future…..
I embarked on a breeding program with some of the best bloodlines in the UK and Europe by way of importing juvenile dogs, adult dogs and frozen semen. I hope that many features from these dogues will help improve our kennel here in Australia. My first import was the male, Ch GrandRouge Lucciano by Redrhino (Argento). Rhodonite Roman Emberez was my second import, from Int Ch Ndl Ch Dutch Ch Fr Ch Emberez Apollo, and I imported Lois and Southern Cross from kennel z'Orisku in the Czech Republic plus frozen semen from World Ch Enferno van de Paterhoek.
I hope that more people get the opportunity to enjoy this beautiful breed, who's ability to love and be loved never ceases to amaze me. Thanks for visiting
Leanne
Phone 0415 275 279
Email

[email protected]
Contact Details
Leanne
Sydney, NSW, Australia
Phone : 0415 275 279
Email :
[email protected]